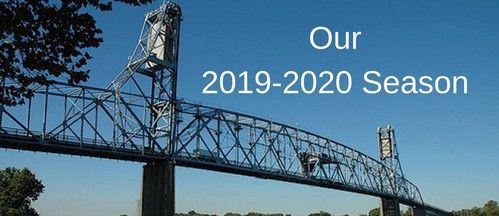 Play by Sean Grennan
Directed by Alice Weber
February 7, 8, 9, 14, 15*, 16, 21, 22, 2020
Fridays & Saturdays at 8 p.m. | SUndays at 3 p.m.
*The performance will be sign interpreted, and we will have a talkback with the playwright, Sean Grennan!
Instead of relishing life after her heart transplant, Joy enters a downward spiral, unsure whether she truly deserves a second chance. Meanwhile, Alice and Hank mourn the loss of their son, Jack, whose heart was used to save Joy. At a friend's urging, Joy tracks down Jack's family to find closure. But are Alice, Hank, and their daughter Sammy ready to accept Jack's death? Based on a true story, The Tin Woman uses humor and pathos to explore loss, family, and what it means to be given new life.
Joy - Gina Petti
Jack - Francis B Pedersen
Alice - Regina Deavitt
Hank - Alex Hraur
Sammy - Bethany Sketchley
Darla - Lisa Croce
Nurse - Shelby Tibbets
Music by Mary Rodgers
Book by Jay Thompson, Dean Fuller and Marshall Barer
Lyrics by Marshall Barer
Directed by Brian Rothman
May 1, 2, 3, 8, 9, 10, 15, 16, 2020
If you thought you knew the story of "The Princess and The Pea," you may be in for a walloping surprise! Did you know, for instance, that Princess Winnifred actually swam the moat to reach Prince Dauntless the Drab? Or that Lady Larken's love for Sir Harry provided a rather compelling reason that she reach the bridal altar post haste? Or that, in fact, it wasn't the pea at all that caused the princess a sleepless night? Carried on a wave of wonderful songs, by turns hilarious and raucous, romantic and melodic, this rollicking spin on the familiar classic of royal courtship and comeuppance provides for some side-splitting shenanigans. Chances are you'll never look at fairy tales quite the same way again.